Our Services
We help success-driven achievers communicate effectively and stand out as beacons of excellence and professionalism amidst the vast ocean of mediocrity.
Writing
Writing of supreme quality in both English and Spanish
Tight Rewrite.com's network of well-educated native speakers in the United States and Latin America provides uncompromisingly high-quality writing services in English and Spanish.
Our first-rate writers are highly experienced in helping individuals, professionals, businesses, and organizations communicate their thoughts and feelings clearly, concisely, and coherently in all types of print and digital media.
Effective writing to help you succeed in your career
By helping you communicate effectively with your employer or prospective employer, we help you secure better career opportunities, promotions, and pay increases:
Surveys of hiring managers have shown that companies are more likely to hire job applicants who write well than those who don't because excellent writing implies a conscientious and detail-oriented person.


In a July 2012 article, the CEO of iFixit, Kyle Wiens, wrote, "Extenuating circumstances aside (dyslexia, English language learners, etc.), if job hopefuls can't distinguish between 'to' and 'too,' their applications go into the bin."


A Grammarly study in 2013 found that good writing with few grammatical and spelling errors can help professionals advance to higher positions in their companies and advance more often.
Writing in many genres by highly qualified native speakers
Our professional writers are highly qualified to write in their native languages in many genres:
Website content


Blog posts


Social media posts


Marketing copy


News articles


Investigative reports


Nonprofit writing


Legal writing


Medical writing


Financial writing


Books


Essays


Press releases


Résumés


Cover letters


Business letters


Consumer complaints


Speeches


Eulogies


Labor union grievances


Online dating profiles
Editing
All levels of editing, from developmental to proofreading
To prepare any form of writing for publication in print or digital media, Tight Rewrite.com's highly experienced editors conscientiously provide all major levels of professional editing. These levels, which are also called stages of editing, include developmental or substantive editing, copyediting, and proofreading.
Developmental editing to ensure proper structure
During developmental editing, which is the most time-consuming level of editing, our professional editors review the overall structure of your writing and make global revisions. In other words, we look at and change the most important elements of your material, which are the big-picture elements.
During this editing stage, we rearrange, add, or delete paragraphs or entire sections of text. We make these global revisions to ensure that your writing is well organized, coherent, focused, fully developed, complete, appropriate for your target audience, and consistent with your overall purpose and vision.
Meticulous copyediting and proofreading by our eagle eyes
After completing these big-picture revisions during developmental editing, we fine-tune your writing through painstaking copyediting and proofreading.
During these final stages of editing, our eagle-eyed copyeditors and proofreaders focus on the details, such as individual words, phrases, and sentences. We then meticulously correct all the errors in sentence structure, grammar, word usage, and mechanics, including punctuation, spelling, capitalization, and abbreviation.
To ensure a consistent style throughout your writing, we make all these corrections based on authoritative, widely used style manuals (e.g., The Chicago Manual of Style, 17th ed.) and style sheets that are appropriate for your text and target audience.
Highly polished final product to help you succeed in business
When we've completed all the editing stages that your writing requires, we provide you with a final product that you can trust we've impeccably edited to the highest standards of professional editing.
Your error-free final product can then help you project a professional image, command respect and trust, and increase revenue and profits:
A 2015 study by a Wayne State University journalism professor provides further evidence that digital audiences perceive well-written news articles as more professional, more organized, and more valuable than poorly written articles.


Consumers perceive businesses with well-written marketing copy and other business communication as more professional, credible, and trustworthy than careless businesses with sloppy communication.


A 2013 Grammarly comparison study of the writing by six of the world's leading companies and brands found that writing accuracy (i.e., correct grammar, spelling, and punctuation) is correlated with a company's market share.
Translation
Accurate English–Spanish translation by native speakers
Tight Rewrite.com's network of well-educated native speakers in the United States and Latin America provides professional, accurate, reliable translation of any kind of text or audio-recorded speech from English to Spanish, or vice versa.
Translation localized to a dialect in a specific country
Because our professional human translators are intimately familiar with their native countries' distinct cultures and regional variations in language, we'll not only translate your text, but also localize it. In other words, we'll adapt a translation of your text to a specific dialect, or a form of language spoken in a particular country or region.
That way if your company is based in Bogotá, Colombia, for example, or Mexico City, Mexico, you can rest assured that your website translated from Spanish into English will sound natural and be readable to native speakers in your target market of, say, Los Angeles.
Translated and localized content to increase your market share
Our highly professional translation of your company's website and other marketing materials into the native languages of global consumers can significantly increase:
Your company's search engine rankings and website traffic, as digital marketing and analytics expert Neil Patel explained in his February 23, 2015 blog article, "How I Increased My Search Traffic by 47% from Translating My Blog into 82 Languages."


Your company's market reach by communicating with the majority of global consumers who visit websites only in their native languages.


Your company's market share by targeting the 75 percent of global consumers who, according to a 2014 study by independent research firm Common Sense Advisory, "prefer to buy products in their native language."


Your company's global brand awareness and recognition.


Your company's image as a professional, credible, and global brand that values and connects with its customers.
Professional translation of many types of text and speech
Our professional translators are highly experienced in translating into their native languages many types of text and recorded speech, including the following:
Website content


Social media posts


Marketing copy


Closed captioning and subtitles


Television shows and commercials


Documentaries


Training videos


Instructional videos


Promotional videos
ABOUT US
Los Angeles–based international team of highly experienced writers, editors, and translators who help you project an image of excellence.
We're driven to provide only the utmost quality in writing, editing, and Spanish–English translations to those who realize that business or career success totally rides on projecting an image of excellence and professionalism.
Who we are
Based in Los Angeles, California, Tight Rewrite.com is an international team of highly professional writers, editors, and translators who were born, raised, and well educated in the United States and Latin America. While all members of the core team have graduated from major universities with at least a bachelor's degree, some team members are now pursuing professional and advanced degrees.
Our mission
Our mission is to provide the utmost quality in professional writing, meticulous editing, and accurate Spanish-to-English translations to those stellar businesses and professionals whose lasting success depends on impeccable communication. We're dedicated to helping success-driven achievers stand out as beacons of excellence and professionalism amidst the vast ocean of mediocrity.
By helping our clients communicate clearly, concisely, and coherently in English and Spanish in all types of print and digital media, we help:
Individuals improve their personal relationships with friends, family, and colleagues.


Employees secure better career opportunities, promotions, and pay increases.


Professionals succeed in their careers.


Students succeed academically.


Businesses project a professional image, command respect and trust, and increase revenue and profits.


Organizations achieve their goals and objectives consistent with their mission and vision statements.
Our core values
Tight Rewrite.com's core values are the enduring principles that guide our customer relationships and everything we do to carry out our mission. We continually strive to embrace and embody these values:
Hard work

We're driven to working diligently on our customers' projects. As a completely in-house team of highly accomplished writers, editors, and translators, we proudly do all the hard work ourselves and never outsource our core competencies to any third-party freelancers.

We also never cut corners and do sloppy work to cut costs because our top priority is to provide supreme quality and complete customer satisfaction at a competitive price.



Excellence

Never content with mediocrity, we always strive for nothing but excellence. We're dedicated to providing our loyal customers with a final product that not only meets but also exceeds their expectations and the highest standards of professional writing, editing, and translation.

Never sacrificing excellence for efficiency, we agree with Henry Ford that "quality means doing it right when no one is looking."



Professionalism

We're committed to providing exceedingly high-quality writing, editing, and translation services in the most professional manner. We do this by possessing the education, training, knowledge, skills, experience, and competence that a consummate professional in these fields must have.

Although we've been well educated at and are graduates of major universities, we value expanding our knowledge and language skills through graduate degree programs and continuing education activities.



Integrity

As conscientious professionals, we're uncompromisingly honest with our customers. In all our dealings with them, we always strive to conduct ourselves responsibly, respectfully, and properly according to our high moral standards.

We subscribe to author and motivational speaker Charles Marshall's definition of integrity, which, he said, "is doing the right thing when you don't have to—when no one else is looking or will ever know—when there will be no congratulations or recognition for having done so."
Hard work

Excellence

Professionalism

Integrity

OUR CORE TEAM
Meet our team of well-educated, conscientious, highly experienced writers, editors, and translators dedicated to ensuring your success.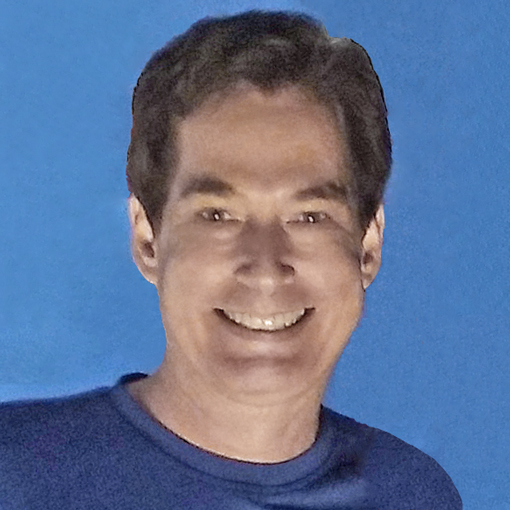 Stewart
Founder & Editor in Chief
Born just a couple of miles away from the beautiful Pacific Ocean in Santa Monica, California, Stewart has lived most of his life in the Los Angeles area. He has also lived in Mammoth Lakes, which is a popular ski resort town in California's Sierra Nevada, and in Santa Barbara, California, also known as the American Riviera.
While in Santa Barbara, Stewart immersed himself in English, linguistics, and the philosophy of language at the University of California at Santa Barbara, which U.S. News & World Report ranked No. 5 among the nation's top public colleges and universities. There, he received a bachelor's degree with honors in philosophy.
Stewart has extensive experience as a private tutor in English grammar, writing, and English as a second language. He has also served as a teacher's assistant of informal logic (critical evaluation of arguments in everyday language) in the philosophy department at a Los Angeles–area college.
An inveterate lover of the English language, Stewart has dedicated himself for more than 18 years to writing, copyediting, and proofreading for a wide variety of clients. They've included employees, labor union members, students, patients, individual investors, consumers, tenants, doctors, lawyers, social workers, other professionals, dancers, disc jockeys, music and dance event promoters, small and medium-sized businesses, and nonprofit organizations.
Stewart, who is a full member of the American Copy Editors Society (ACES), has helped his clients communicate effectively on subjects such as employees' rights, patients' rights, consumer advocacy, health care, medicine, law, government, finance, investing, music, and dance.
When he's not hyperfocused on detecting dangling participial phrases, run-on sentences, subject-verb disagreements, and other grammatical errors, Stewart enjoys hiking and relaxing in the beauty and tranquility of nature. He's also passionate about attending salsa and bachata music and dance events with his friends in Los Angeles's vibrant Latin music and dance scene.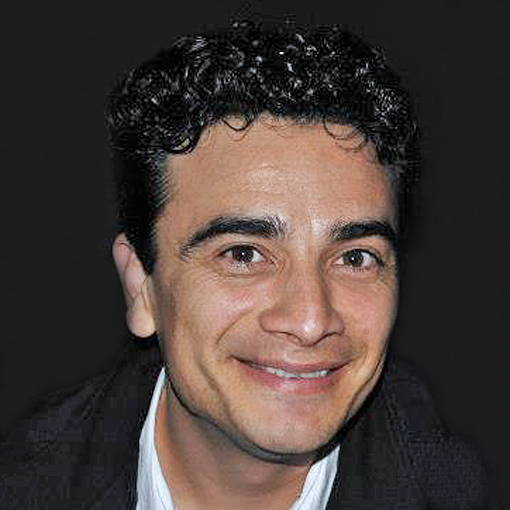 Sinai
English–Spanish Translator
Sinai is a native Spanish speaker who was born and raised in the coastal city of Los Mochis, in the northwestern state of Sinaloa, Mexico. He also grew up in El Fuerte, Sinaloa, and La Junta, Chihuahua, Mexico.
While going to school in Mexico, Sinai was always keenly interested in and passionate about learning not only his native Spanish but also English. He tirelessly dedicated himself to learning the intricacies of both Spanish and English. In middle school, he even participated and excelled in local and state academic competitions in English.
Sinai continued to hone his Spanish and English in high school. During that time, he devoted himself to developing his language translation skills. He would spend seemingly endless hours meticulously translating the lyrics of American songs and the dialogue from American movies from English into Spanish. As a result, he developed a keen eye for detail and the nuances of translation between English and Spanish.
After graduating from high school in Mexico, Sinai moved to San Diego, California, to continue studying upper-level Spanish and English in college. He was on the dean's list at San Diego State University, where he received his bachelor's degree in television and film production within the university's School of Theatre, Television, and Film.
Sinai started his career writing approximately 30 scripts for Spanish- and English-language short films. For the past five years, he has been working as a professional English–Spanish translator for a leading U.S.-based provider of high-quality transcriptions, translations, captioning, and subtitling for broadcast networks, cable television stations, and the largest sporting and entertainment events, including the Superbowl and Olympics.
When he's not striving to find perfect translations for popular television programs or global corporations, Sinai enjoys hobbies such as photography, film, music, and sports. He also loves spending quality time with his family at home in the international border area between San Diego, California, and Tijuana, Mexico.
Sinai lives right in the middle of the melting pot of this bustling border area so that he can enjoy the best of both worlds and keep up to date with the language, culture, and people in each country.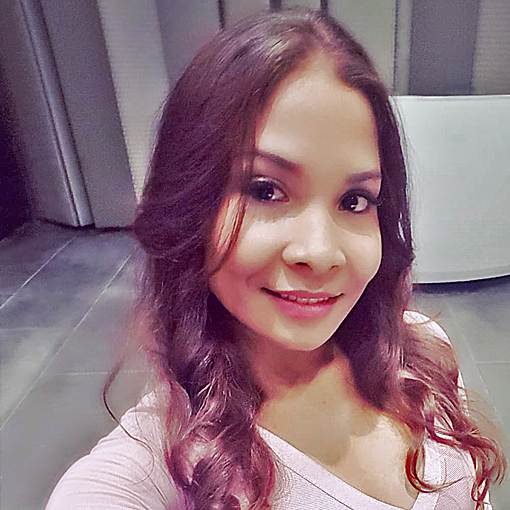 Gina
English–Spanish Translator
Gina is a native of Santa Marta, a city on Colombia's gorgeous Caribbean coast. While she has lived in Santa Marta most of her life, she has also lived in various English- and Spanish-speaking countries around the world.
By living in Colombia, Chile, Mexico, Spain, the United States, Australia, Norway, Sweden, and France, Gina has enhanced her cross-cultural knowledge and experience. At the same time, she has also sharpened her superb communication skills in both English and her native Spanish.
Gina completely dedicated herself to learning and mastering advanced-level English and Spanish at one of the top-ranked universities in Colombia, the Antonio Nariño University (UAN). Gina graduated from UAN's campus in Santa Marta, Colombia, with a bachelor's degree in international trade and commerce.
Gina has worked as an administrative assistant, administrative director, assistant purchasing manager, and assistant import manager at major companies in a variety of industries. These industries have included hardware stores, building materials and equipment, machinery leasing, construction, public contract bidding, boat sales, and legal services.
Whether she's working in her field of international trade and commerce or on a writing job for a Tight Rewrite.com client, Gina prides herself on her unwavering dedication to completely satisfying the client with only highly professional, first-rate work.
In her leisure time, Gina is an avid reader of various fiction and nonfiction genres, including history, politics, romance, and action. She also enjoys writing investigative, argumentative, and personal essays.
Gina loves to travel to new countries, immerse herself in different cultures, learn other languages, and engage in stimulating conversations on a variety of topics. She also loves to continually study to further develop her English- and Spanish-language skills and to always be in the vanguard of her profession.
Testimonials
Hear how Tight Rewrite.com's unwavering commitment to excellence has helped high achievers like you succeed in education, careers, and business.
Contact Us
Write to us so that we can help you write your own ticket to personal, educational, career, or business success.